News
Algeria's higher income households, key to growth
The first dataset from Worldpanel's new continuous consumer panel in Algeria is now available, with data for Q4 2021 and Q1 2022, providing a valuable perspective on the FMCG purchase behaviour of households in the market. The panel, which was launched in October 2021, is already providing clients with insights into how they can better cater to Algerians' needs, the most profitable consumers to target, and how rising grocery prices will impact the country.
The majority of Algeria's 5.67 million households* are medium to large in size, with adults aged over 35. They live in urban areas – mostly in the centre and east of the country – and belong mainly to the middle to low income households. When it comes to purchasing FMCG, 82% of buyers are in urban areas, and these contribute 83% of the total value.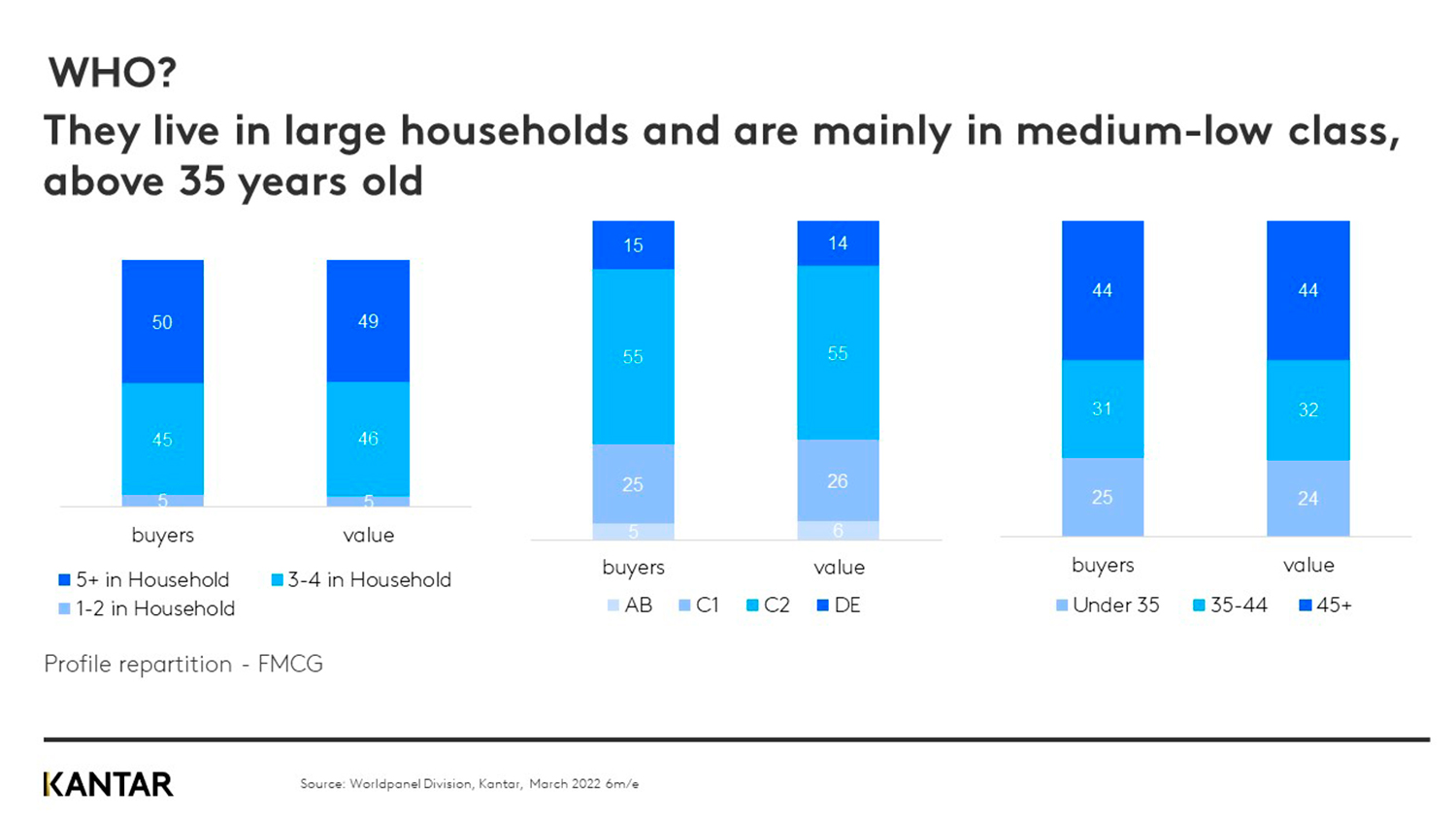 Higher income households offer greatest growth potential
Targeting buyers from the two highest income groups, in particular those living in the east of the country, will prove the most profitable growth strategy – especially for brands in the personal care and home care categories. These households consume and spend the most on FMCG, by a very large margin.
Traditional channels remain key
Traditional trade is much more important in Algeria than other markets in the Middle East and North Africa (MENA) region, with 100% penetration. Only 3% of total FMCG spend currently goes through modern trade channels.
However, harnessing modern trade will be essential for reaching the most affluent households. Traffic will also grow as people recognise that supermarkets, hypermarkets and discount stores offer good value and cost savings.
Perfumeries and beauty shops are popular options for personal care purchases, capturing 57% of the population, while 54% still buy groceries from souks and open markets.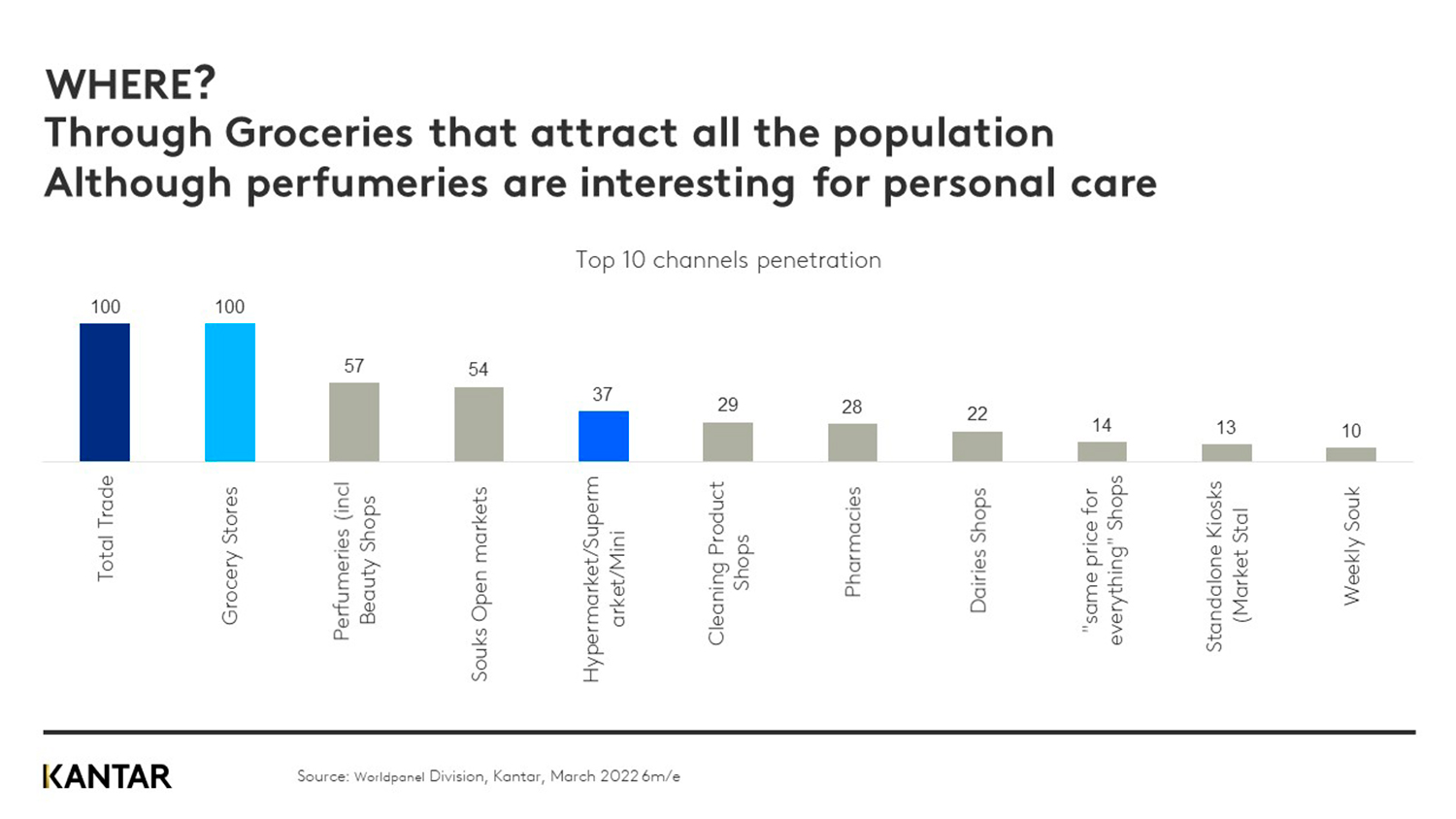 Dairy and CSD lead the categories
Many categories are highly democratised in Algeria. Dairy and carbonated soft drinks (CSD) are enjoyed by consumers across the market, and make up the Top 5 of its most chosen FMCG brands.
The top three categories in terms of frequency are milk (bought on average 44.1 times per year), CSD (30.7 times) and spoonable yogurt (24.6 times).
Other categories still have plenty of room to grow, however – with creams, cereals and toilet paper among those to which many households have yet to be recruited.
Households seek to buy less and pay less
Inflation in Algeria is higher than other countries in the MENA region, and is expected to reach 7.6% in 2022, rising from 2% in 2019. This will put greater financial constraints on the population.
They are already making big efforts to manage their grocery budgets, and this is set to continue. A number of different coping strategies have emerged – including buying less, for example by shopping less often or taking certain products off the shopping list, and paying less, by seeking out promotions, or switching to cheaper brands and discounters.
As shoppers rationalise their spend, they will need to make difficult decisions about which products to put in their grocery baskets, and which to leave out. Some categories are more at risk of being impacted than others, in particular those that are:
Non-essential to households' daily lives
Already bought less frequently, or by a lower number of buyers – such as cereals, chocolate spread and powder milk
Expensive – including oil, laundry detergent and shampoo
Purchased heavily by lower-class households, such as drinkable yogurt, pasta and cheese spread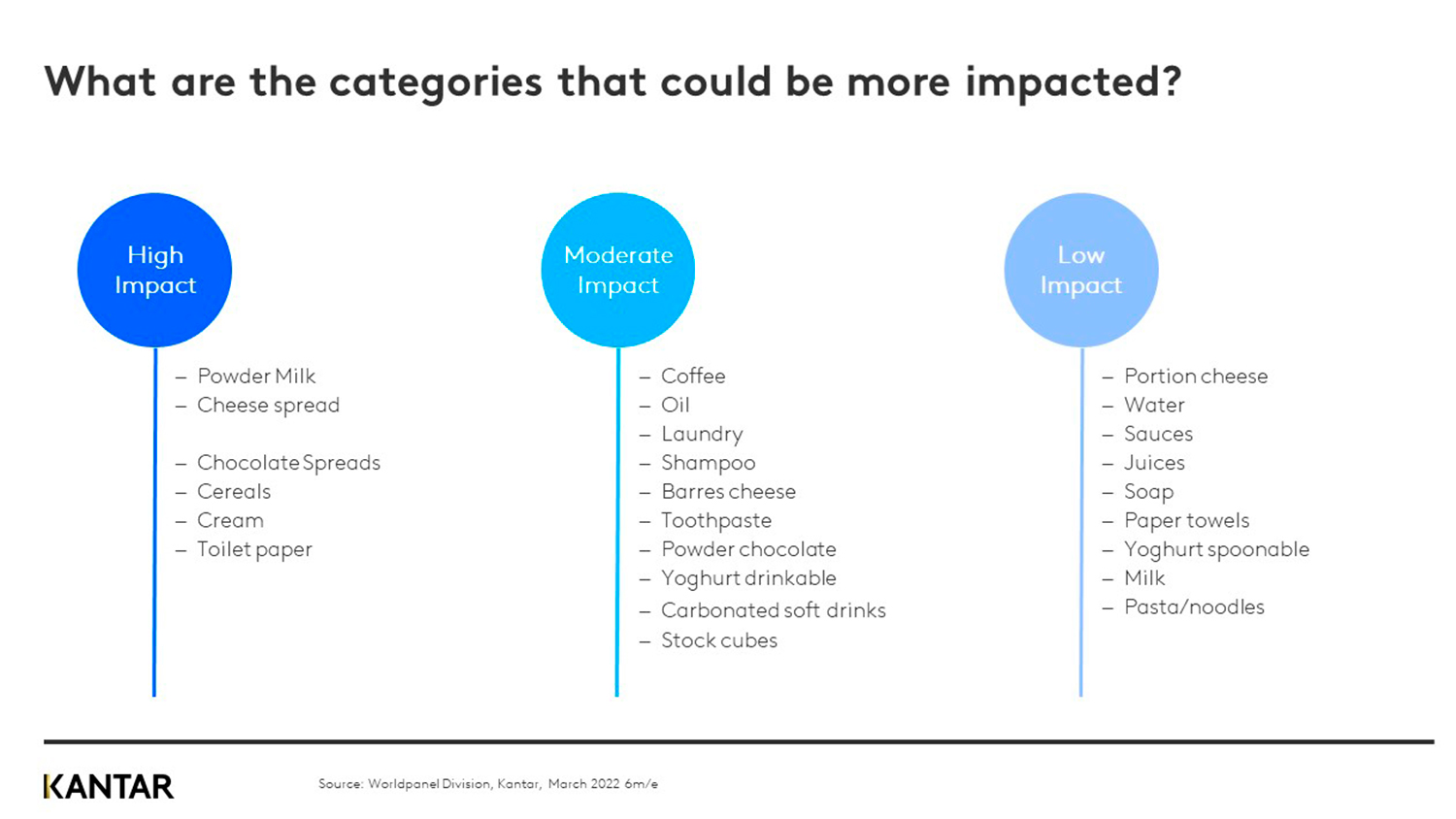 Shoppers from all classes in Algeria are demonstrating rationalisation behaviour – reducing volume as spend increases, looking for deals and offers, and switching to cheaper products and channels. Manufacturers need to understand and address any barriers to purchasing their brands, as well as giving shoppers a compelling reason to buy, such as a significant point of differentiation. Brands and retailers must also determine which promotions provide the best value to their shoppers.
Worldpanel has invested in the new Algerian consumer panel as part of its commitment to expanding its footprint in the MENA region, in order to help brands, retailers and manufacturers understand how to win. Along with panels in Saudi and UAE, Worldpanel is now present in 16 African countries, representing 78% of the continent's total GDP.
For more information about finding growth opportunities in Algeria, you can download our paper, or reach out to our expert team.
*5,67 million households that we cover, representing 65% of the population