News
FMCG baskets continue to shrink in Kenya
The price of FMCG products in Kenya is on an upward trajectory – and is likely to continue increasing as a consequence of the global rise in costs across all industries. As a result, most categories have grown in value compared with pre-COVID times. Food and non-alcoholic beverages categories have been most affected, with an overall average price increase of 9%.
In response, consumers are reducing the size of their FMCG baskets. Kantar Worldpanel's data also shows the impact of the financial squeeze reflected in drops in volume, value, frequency and spend per trip in 2021 compared with the previous year.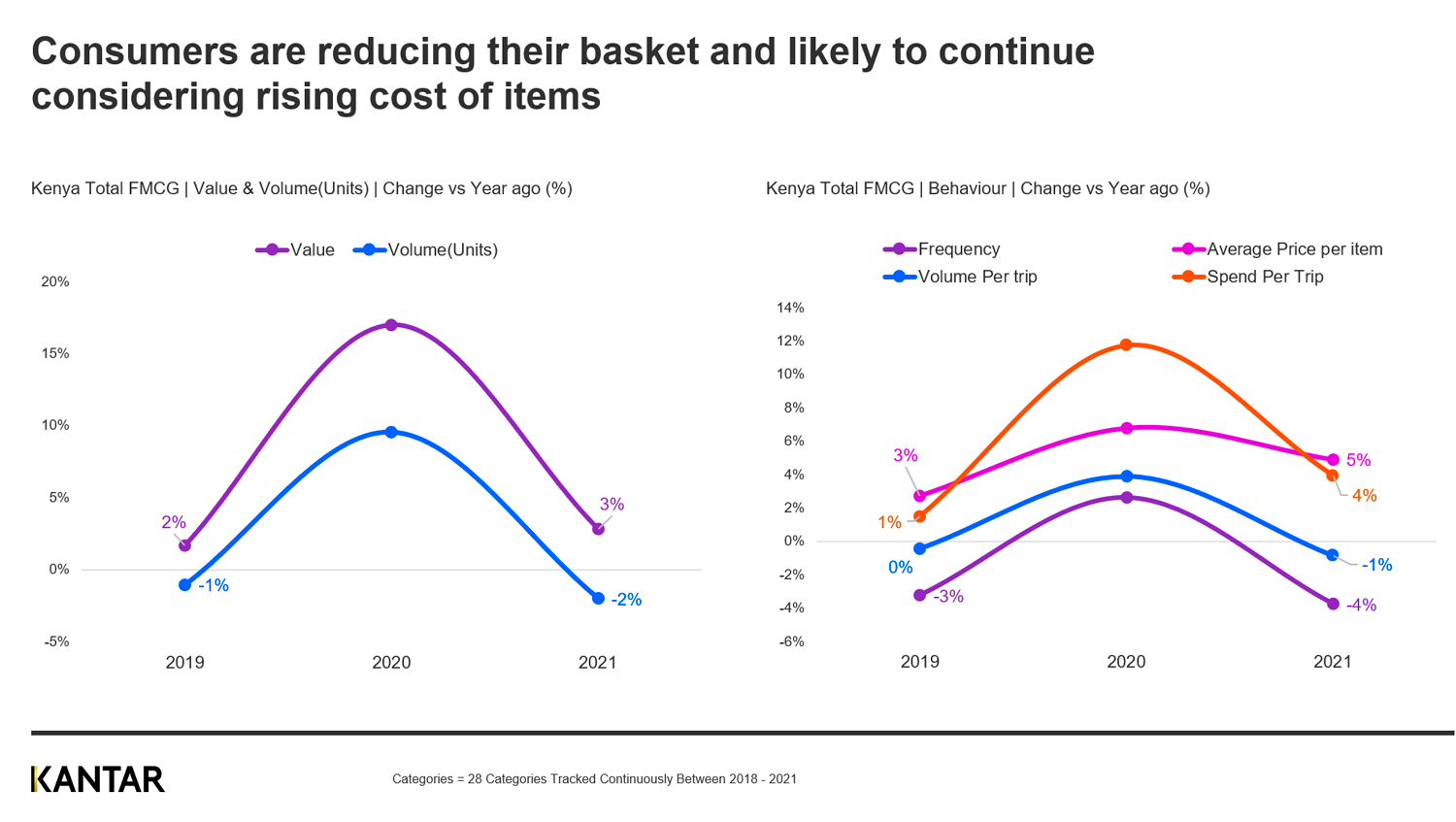 Different strokes for different folks
Kenya's more affluent consumers have tightened their purse strings the most – spending 10% less in 2021 than they did in 2021 – possibly due to having a more prudent financial nature in uncertain times. The growing middle classes are remaining resilient, and have moderated their behaviour less.
Manufacturers must recognise the different ways in which people are coping with the changing economic landscape, and develop targeted offerings to ensure the needs of all types of shoppers are being met.
Consumers demand value from home and personal care
In the home care category, volume has increased slightly while value has dropped – indicating that Kenyan consumers are seeking value for money on the items they buy. We see a similar pattern in personal care, where spend per trip has dropped more sharply compared with before the pandemic than volume per trip.
This highlights a clear requirement for FMCG manufacturers to innovate value-driven products that address multiple usage occasions, together with the right pack and price offering. For marketers and brand owners, the priority should be driving greater brand saliency: consumers are likely to plan their shopping trips more carefully in advance in 2022.
In food, there's stiff competition within consumers' baskets as they prioritise the most essential food items for their families. Brands will need to drive consumption through innovative product offerings and engaging communications – especially around food items that are perceived as non-essential.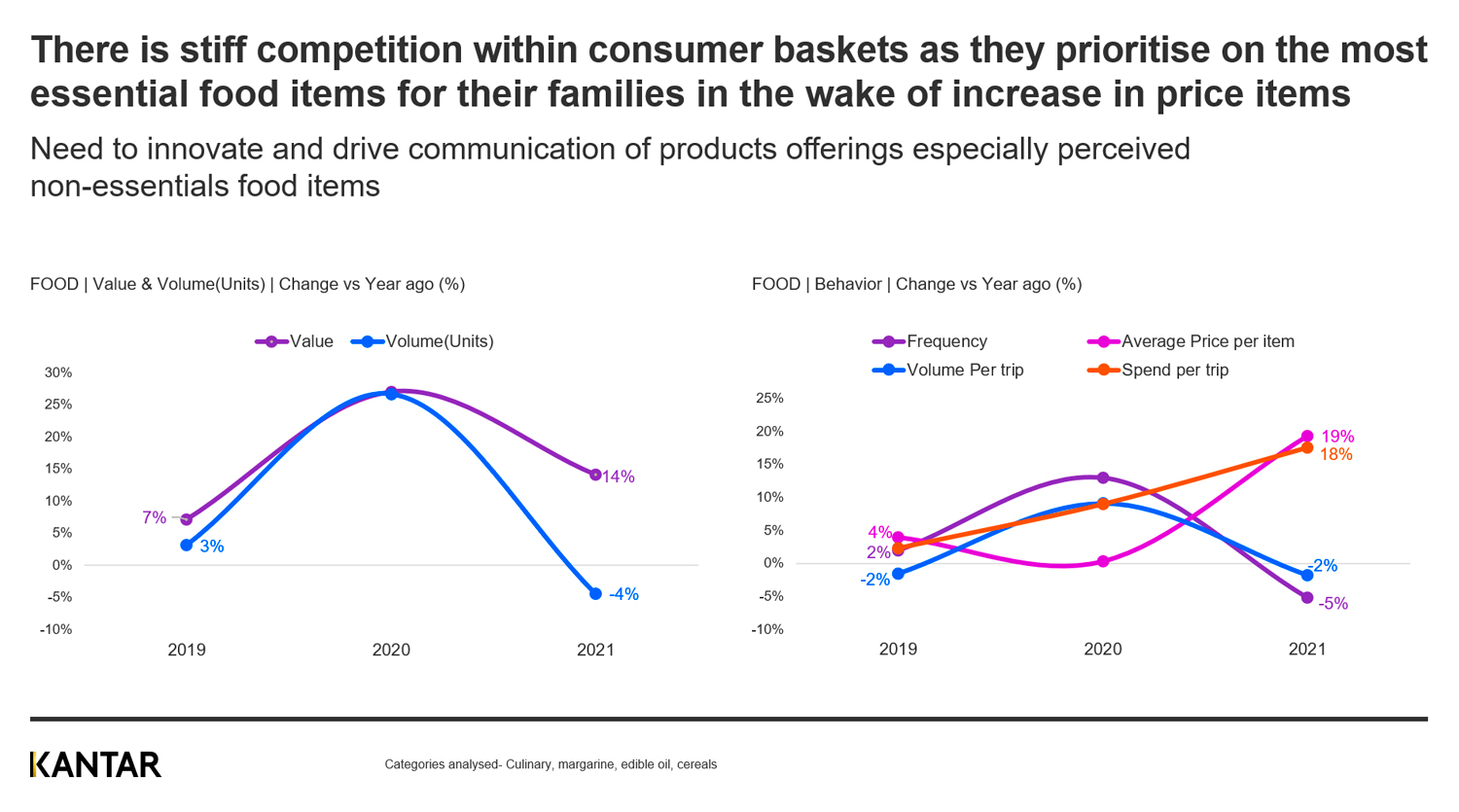 The need for better route-to-market models
With price increases potentially forming a barrier to consumer uptake, manufacturers need to take a fresh look at the efficiency of their route-to-market models to alleviate the impact.
In terms of channels, while international supermarkets are gaining in importance throughout the Kenya, neighbourhood supermarkets have strong potential to be harnessed as a way of reaching more consumers, and sales and marketing activities would be best activated in these stores. The contribution made by ecommerce to the country's FMCG sales remains very small.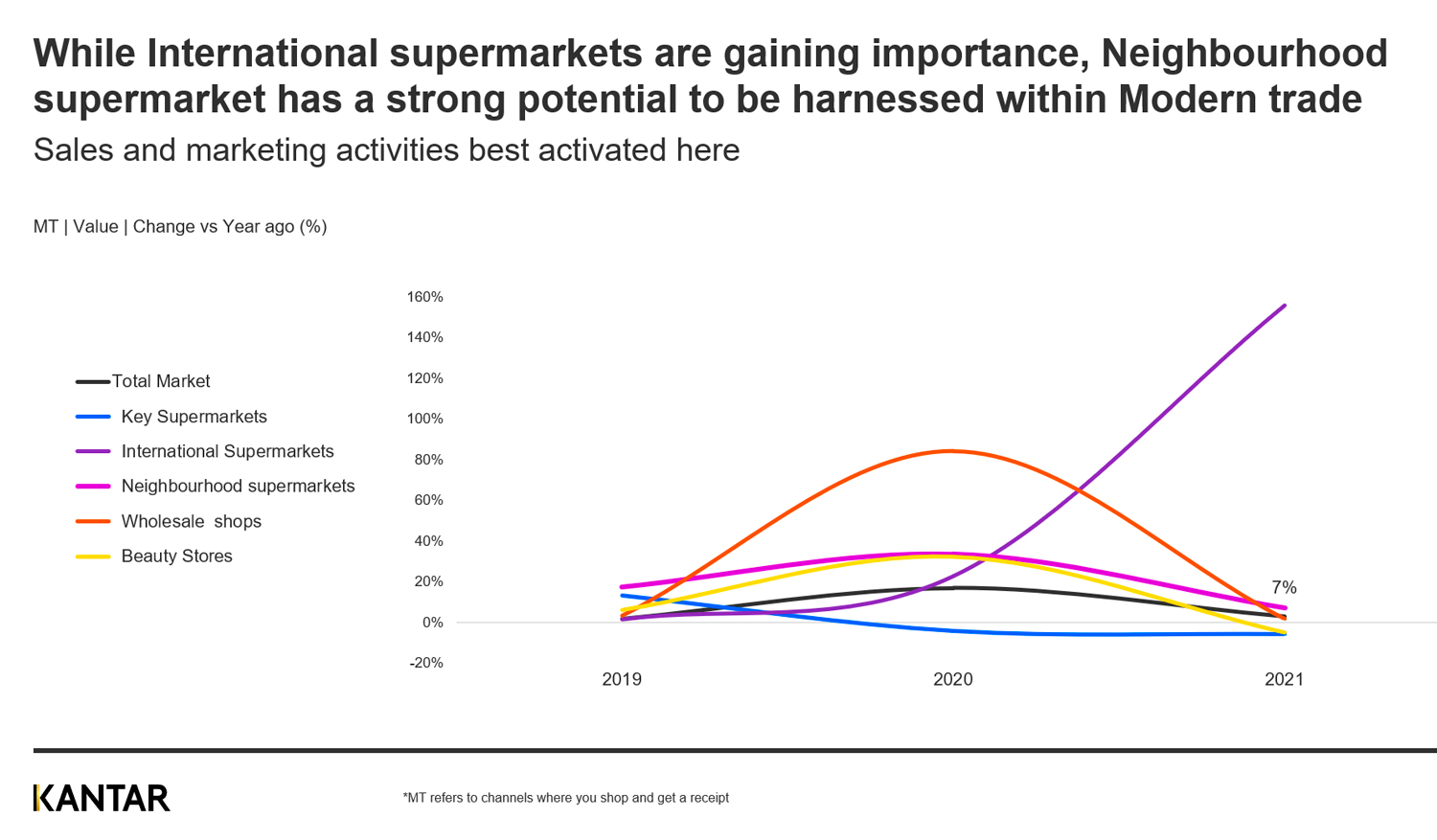 Download all insights through the button at the right side of this screen. Also get in touch with our experts for detailed information on how Kenyan consumers will respond to the changing FMCG landscape over the coming months, and how each FMCG category is likely to be affected.